MEET OUR TEAM
Welcome to the heart of Sustainable Landscapes: our exceptional team. Comprising dedicated craftsmen, our talent pool encompasses experts in garden design, landscaping, maintenance, and innovative green solutions.
No project is too big or small; our adept professionals handle gardens of all shapes, styles, and dimensions. Each member not only excels in their craft; they are passionate about it, ensuring exemplary quality every time they represent us.
At the core of our ethos is the belief that gardens are more than just spaces—they are thriving ecosystems. We champion a bond with nature, aiming to empower both our clients and team to immerse in its wonders and make a positive imprint on our planet.
KENN DALY
Founder
---
With 25 years in landscaping and gardening, Kenn is the visionary founder of Sustainable Landscapes. Driven by a steadfast belief in eco-friendly practices and passion for the environment, he founded the company to embody and ardently promote sustainable gardening. Kenn's vision goes beyond creating gardens; his teams sculpt spaces that harmonise with nature while boasting a luxurious finish. His commitment to sustainability, paired with an eye for elegance, positions him as a trailblazing leader in upscale green landscaping.
SIMON GEORGE
Landscaping Director
---
Simon stands at the helm of our landscape division, meticulously overseeing every landscaping project to ensure alignment with our company's vision. Beyond management, he's the creative force behind our garden designs, showcasing a unique blend of artistry and practical understanding. Thanks to his hands-on experience as a landscaper, he knows the intricacies of both designing and building. Simon's keen eye for detail, paired with a fervent passion for sustainability, makes him the ideal first point of contact for our clients.
GREGG DERDA
General Manager
---
Since stepping into the landscaping world in 2017, Gregg has consistently demonstrated his mastery in hard landscaping. With his meticulous approach, he ensures each project boasts a fantastic finish that mirrors his commitment to excellence. As the coordinator of our landscaping teams, he ensures that every project progresses seamlessly, always meeting the deadline. His methodical approach and unwavering dedication not only uplift the landscapes but also the spirit of our teams, ensuring that our visions come to fruition on time, every time.
STEVE GLASSUP-SMITH
Senior Landscaper
---
Steve brings to the table an impressive 30 years of gardening expertise. Before joining us, he earned recognition by winning two Silver Gilt medals at the Hampton Court Flower Show for his personal show gardens. His profound plant knowledge and exceptional problem-solving skills, combined with his dedication to sustainable landscaping, have been instrumental in crafting high-end, breathtaking gardens. Steve's all-encompassing insight is not just a boon to our business but a testament to his passion for the art and science of gardening.
ROSS HECKMAN
Skilled Landscaper
---
Since his introduction to the London landscaping scene in 2013, Ross has evolved from an industrious labourer to a highly skilled landscaper. Mastering a variety of techniques, Ross particularly excels in paving, decking, and block work. His hands-on experience extends beyond just craftsmanship; Ross has adeptly managed smaller projects, ensuring timely and quality results. Known for his strong work ethic and meticulous attention to detail, he has become an invaluable asset to our team, continually delivering excellence in every task he undertakes.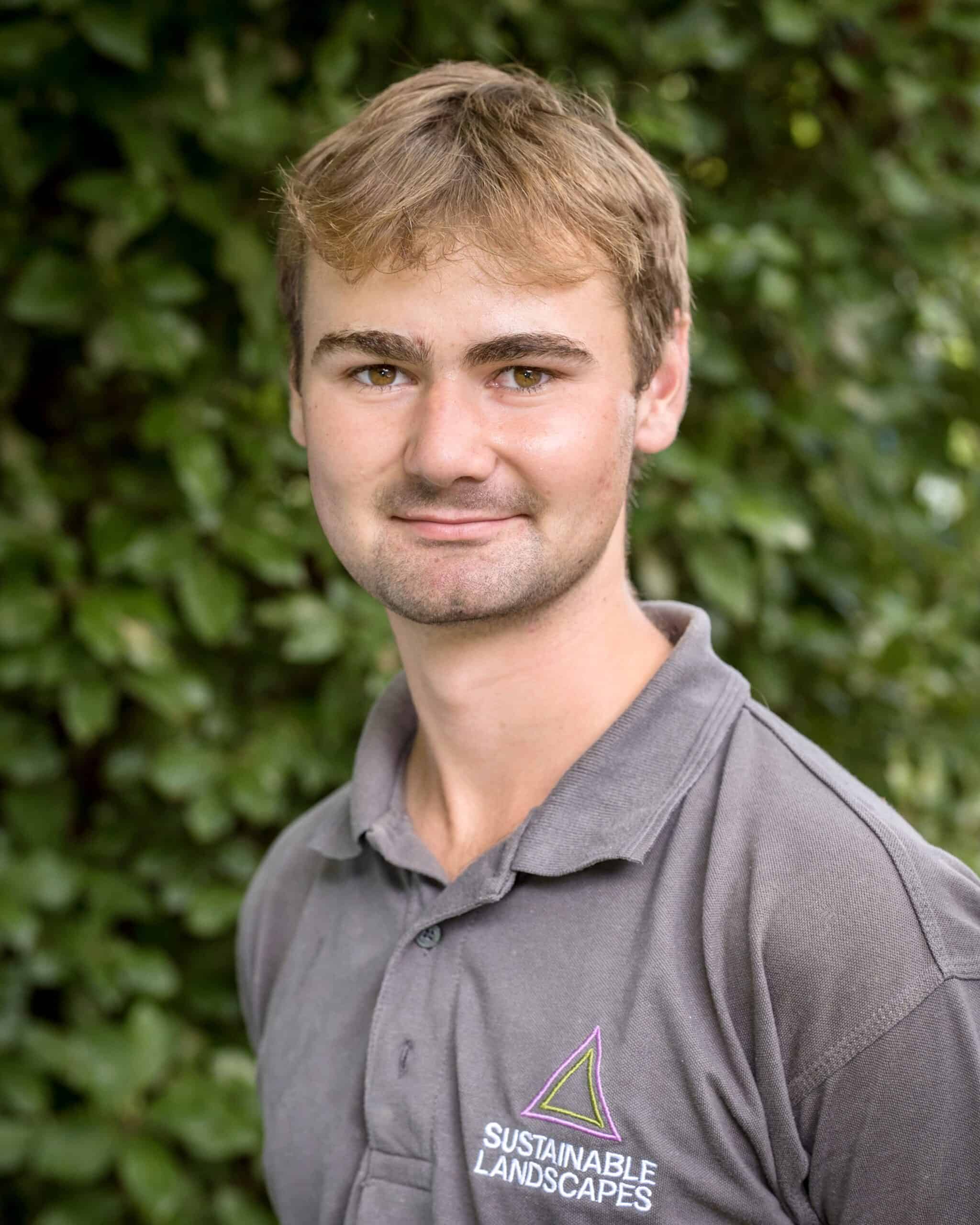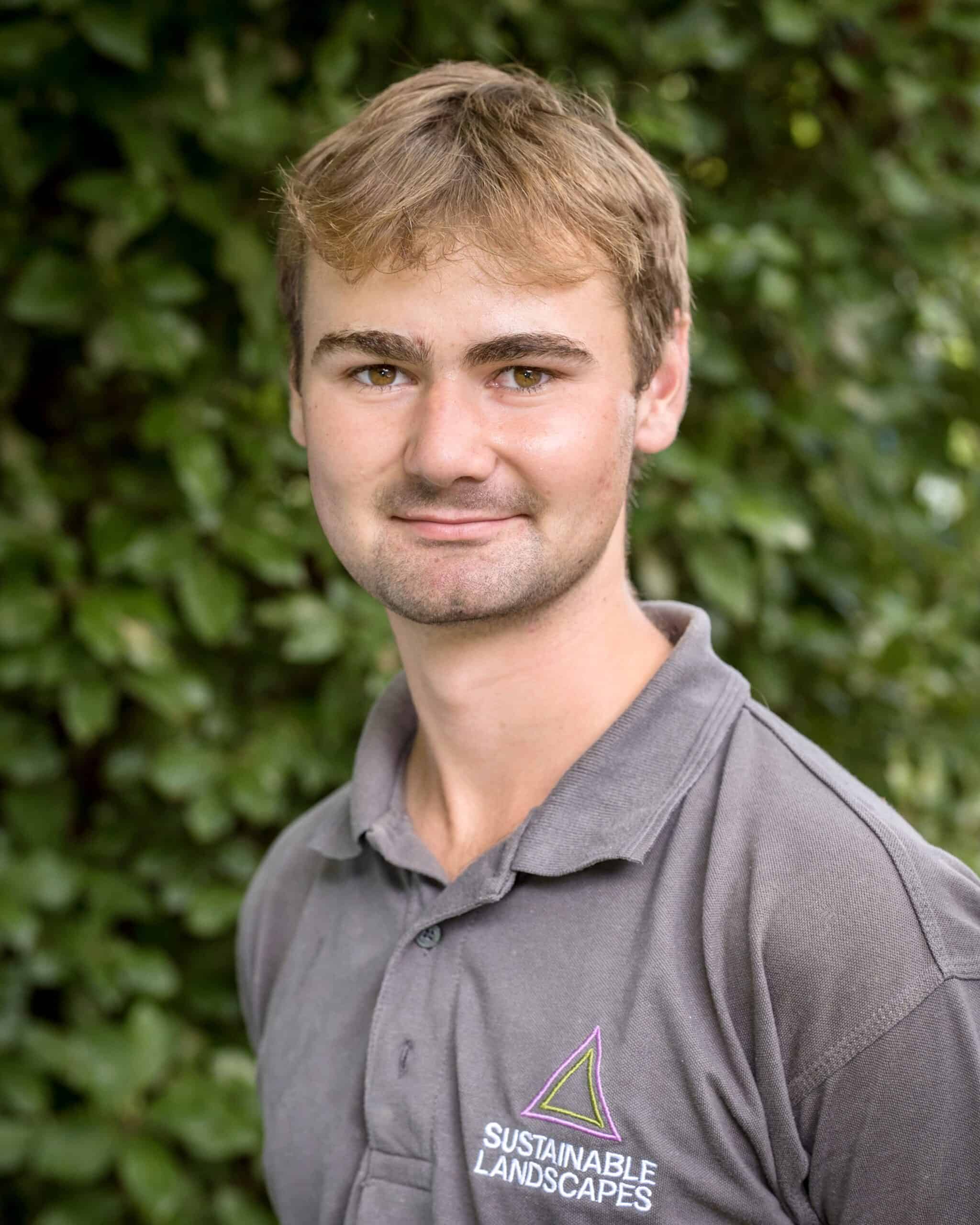 PAUL GRAY
Labourer
---
Paul consistently proves that actions speak louder than words. With an unwavering commitment to the task at hand, his dedication to landscaping shines through in every project. Whether it is preparing the ground or assisting in design implementation, Paul's semi-skilled expertise make him an indispensable member of our team. His hardworking ethos not only ensures that projects are executed to perfection but also inspires those around him to strive for excellence. In every task he undertakes, his commitment to landscaping is evident.
Creativity & Sustainability
At Sustainable Landscapes, our reputation for quality and excellence resonates deeply within the design community and among our esteemed clients. To us, "creativity" and "sustainability" are more than mere buzzwords; they encapsulate our ethos and purpose. We meld artistic flair with ecological responsibility, aspiring to sculpt gardens that are not only visually captivating but also constructed with environmental stewardship at the forefront.
Our dedicated team, well-versed in garden design, landscaping, and maintenance, is adept at transforming spaces, regardless of size or complexity, into verdant sanctuaries that echo our commitment to the planet.
Mission Statement
"We intend to always build high quality, beautiful gardens, connecting our clients and staff to the environment on every single project"